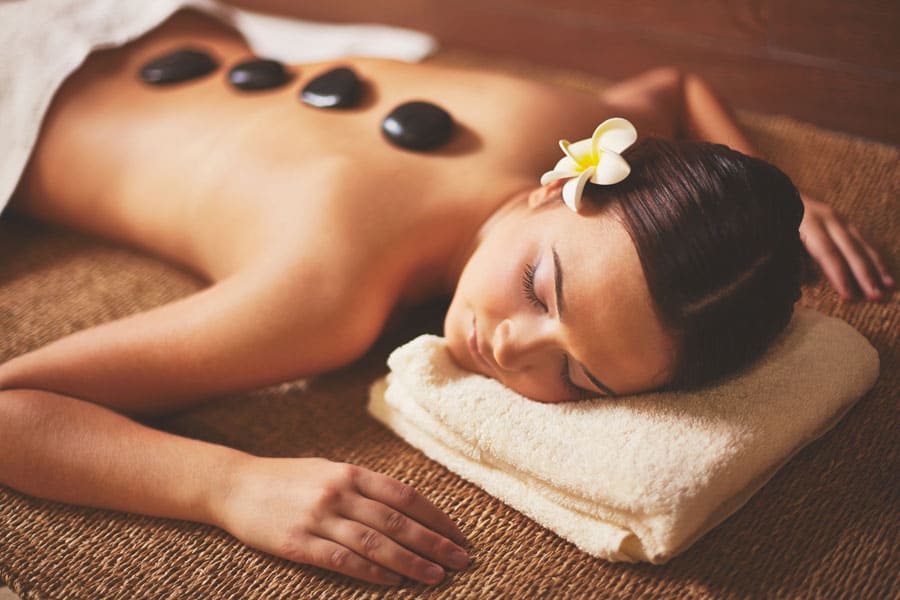 So, you are traveling to Waikiki and are looking to find some inner peace and relaxation at a spa? Well, you picked the best place. This city has a huge concentration of spas and resorts that offer many different types of experiences. Not to mention, these spas are some of the top-rated spas in all of Hawaii.
What are the best spas in Waikiki? The four best spas to stay at in or around Waikiki include the Moana Surfrider, a Westin Resort & Spa, The Abhasa Spa located at The Royal Hawaiian, The Kahala Hotel & Resort, and The Laniwai Spa at Aulani, a Disney Resort & Spa.
Whether you are looking for a beach-side facial, or a massage in a lush tropical garden, a private couples retreat, or a family spa day, you can find what you are looking for on this list below. These spas all offer different signature treatments, but you are sure to find traditional facials and massages at all. Read on to learn about the different spas and the treatments that they offer.
Moana Surfrider, A Westin Resort & Spa
The Moana Surfrider is one of the oldest and best-known hotels and spas in Waikiki. Inside the Moana Surfrider hotel, there is a 17,000 square-foot spa called the Moana Lani Spa. This spa is both famous and coveted for one reason only: is its prime location. This spa is located right on Waikiki Beach, overlooking the Pacific Ocean.
All of the treatment rooms are water-front fitted with big glass windows to look out over the ocean. The couples treatment rooms even have their own private balcony overlooking the water. In fact, the Moana Lani is Waikiki's ONLY ocean-front spa. If views are important to you, then this spa is a must visit.
This spa offers all sorts of amazing treatments. From hot-stone massages to hydra-facials to mud wraps, this place has it all. They even have specialty services, like the mommy-to-be skin and circulation treatment, as well as rain-water infused body treatments. The massages start at $180, while the facials start at $140. Some treatments get up to $300-400.
Overall, this spa is considered a crown jewel of the Waikiki area. They have been around for decades, but still, maintain impeccable standards and cleanliness. The treatments are well-thought out and crafted to create the ultimate in relaxation and wellness. Travis Kono, the spa director, says, "Our therapists are artists, and we always have a sense of gratitude and humility."
The Abhasa Spa located at The Royal Hawaiian
Hawaiian resort is a great place to get a truly decadent and quality treatment. This spa was rated 2nd in the exclusive "Spas of America Top 100 Spas of 2015." The treatments at Abhasa Spa take place outside, in their lush, outdoor, tropical garden.
The Abhasa Spa is located in the heart of Waikiki and is the only spa offering treatments in a tropical garden setting inside of the city. This spa is quite the little hideaway, offering many different treatments including classic and local massages, traditional and tropical facials, body wraps and cocoons, nail and hair salon services, and more.
Their signature massage is called the Abhasa Harmony, where East meets West. This massage is a Hawaiian inspired Lomi Lomi massage that has been infused with Japanese Shiatsu. Pressure is applied to tsu-bo points, followed by a rhythmic Lomi Lomi to melt your stresses away. This massage will run you about $165 for 50 minutes, and $230 for 80 minutes.
At Abhasa, the signature facial is called the "Tropical Facial". This facial is quite the pampering experience and includes a customized exfoliation mask and moisturizer treatment that is tailored to your skin. While you are masking, you will receive a full body massage! This treatment will run you about $220 for 80 minutes.
While The Royal Hawaiin might be a bit pricier, they deliver on quality. And the ambiance of their garden cannot be beaten. If you want a tropical getaway in the middle of the big city, this place is perfect for you.
The Kahala Hotel & Resort
One of the more private spas on the island is The Kahala Hotel & Resort. This spa boasts 9 private suites, where all treatments take place. There is no common area. Guests have access to their own 550-square-foot private suite for changing, relaxing and enjoying a post-treatment shower.
There are many unique treatments to try out at the Kahala Hotel & Resort. One of their signature treatments, the Hemp Recovery Remedy, helps fatigued muscles and stiff joints into recovery through the use of hemp-infused products. This treatment cost $325 for 90 minutes.
All of the treatments at the Kahala spa begin with a traditional Ho'omaka Foot Ritual. This foot ritual incorporates a Hawaiian Alaea Sea Salt foot soak, an aromatic foot scrub and a cooling eye mask that is infused with Kinehe flower essence. This ritual is meant to get you spa-ready so that you can fully experience your treatment.
This spa is perfect for the couple looking for some privacy, or the solo business traveler looking to find some rest & relaxation. At Kahala, time in the infinity tub is included in some of the longer rituals, or it can be added to any treatment for an additional fee. This spa is high-end but certainly worth the money.
Laniwai Spa at Aulani, a Disney Resort & Spa
The Laniwai Spa is located at the Aulani Disney Resort. This resort is just a quick 20 minutes away from Waikiki and offers fun for the whole family. Whether you are looking for a solo treatment, couples massage, or a spa day for the whole family, this spa is the place to go.
When you first arrive at the Laniwai, you will be asked to select a stone that is engraved with a specific word, like "love" or "harmony". As you head to your treatment, you get to throw the stone into a waterfall and set an intention for your treatment.
The Laniwai Spa has all sorts of treatments, including herbal body remedies, massages, facials, shaves (for men), and slimming body treatments. The spa even has a family package called the "Ohana" that is for 3-6 family members, all who must be over the age of 5. This treatment uses lomilomi sticks and the practitioner will even show you and your family how to use them before you leave.
After your treatment, take advantage of the Kula Wai, a 5,000 square foot hydrotherapy garden that comes with its own custom salt scrub bar, six different types of rain showers, reflexology walking path, and mineral pools. This is the only one of its kind on the island and an incredibly unique experience. It comes with all spa treatments at Laniwai.
Since it's Disney, this place is great for everyone. They even have a separate area for teens called the Painted Sky area. So whether you want a full family treatment, or just to drop your kids off while you enjoy some R&R for yourself, Laniwai is a great escape for parents and couples, alike.
Final Thoughts
All in all, Waikiki is a great place to visit a spa for a treatment. You will not run out of amazing spas to try while you are in Waikiki. The treatments offered can be as traditional or cultural as you'd like. And, whether you are looking for decadent privacy or an event for the whole family, Waikiki has a spa that will fit your needs. Ohoiho!
Related Questions:
What are the best resorts in Waikiki?
There are tons of great resorts to stay at in all throughout Waikiki. The hotels in Waikiki that consistently rate the best on both awards and user quality are the Halekulani, The Four Seasons Resort Oahu, The Kahala Hotel & Resort, and Aulani.
What are the best spas in Oahu?
There is not a shortage of great spas in Oahu. The best spas in Oahu that you will have to visit include the Naupaka Spa & Wellness Centre at Four Seasons Ko Olina, the Moana Lani Spa, Nalu Kinetic Spa at Turtle Bay Resort, and Laniwai Spa at Aulani.