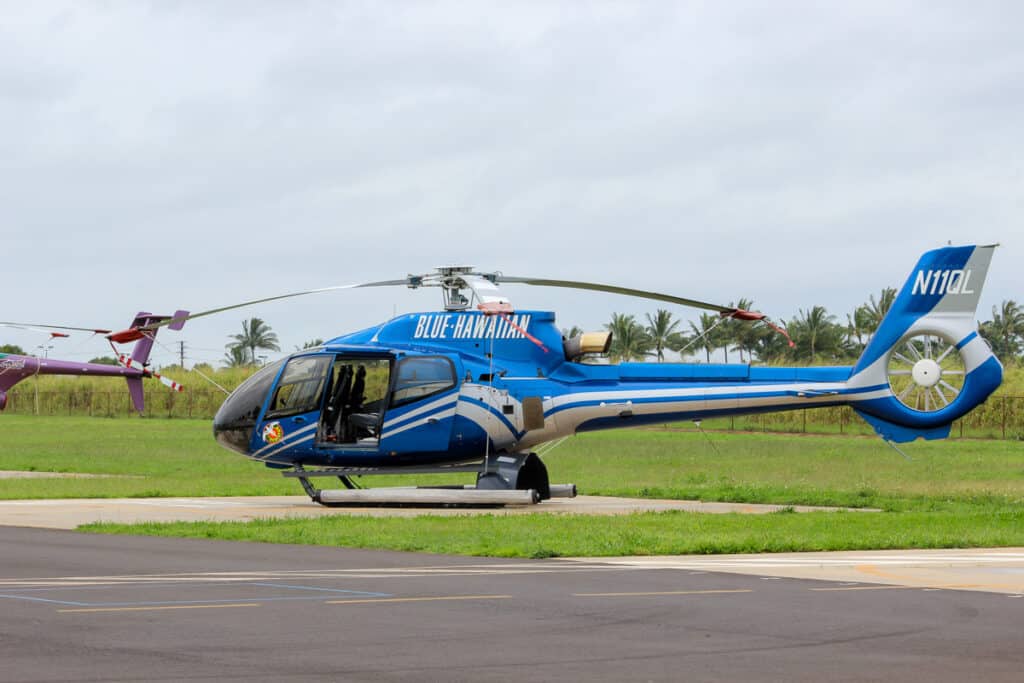 The tropical paradise of Hawaii, with its mesmerizing beaches, majestic mountains, and lush rainforests, promises a slice of heaven on earth. But have you ever wondered what this Pacific jewel looks like from the sky? A helicopter tour of Waikiki and Oahu brings a whole new perspective, combining the thrill of flying with the opportunity to witness the islands' spectacular beauty from above.
Why Choose a Helicopter Tour?
No matter how many times you stroll along Waikiki Beach or hike through Oahu's rainforests, a helicopter tour offers a completely unique experience. With its vertical take-off and ability to hover in mid-air, a helicopter allows you to get up close to Hawaii's dramatic landscapes and wildlife, unreachable by land. From the cascading Manoa Falls to the rugged cliffs of the Na Pali Coast, there's no better way to appreciate the islands' diversity.
What Can You See?
Waikiki and Honolulu: The tour kicks off over the bustling cityscape of Honolulu, where skyscrapers meet the surf. Watch the iconic Waikiki Beach unfurl beneath you, its turquoise waters dotted with surfers catching waves. As you fly past the Diamond Head crater, remember to capture the breathtaking panoramic views.
Pearl Harbor: As you move west, the historic Pearl Harbor comes into view. This iconic site provides a moment of reflection as you hover over the USS Arizona Memorial, reminding us of the resilience of humanity.
North Shore: Flying towards Oahu's North Shore, you'll pass over the famous Banzai Pipeline, where some of the world's largest surfing waves crash onto the shore. Look out for the brave surfers conquering these massive waves.
Central Oahu and Koolau Mountains: The tour takes a dramatic turn as you fly inland over Oahu's central plateau. The striking Koolau Mountains provide a feast for the eyes with their sharp, jagged peaks and lush green rainforest.
Tips for Your Helicopter Tour
Book in Advance: Tours can fill up quickly, especially during peak travel seasons. Ensure you book well ahead to secure your preferred date and time.
Dress Appropriately: Opt for dark clothing to reduce glare on the helicopter windows during your flight. This helps ensure your photos capture the vibrant colors of the islands without reflections.
Stay Hydrated: It can get hot in the helicopter cabin, so drink plenty of water before and after your flight.
Ask Questions: Your tour guide is a font of knowledge about Hawaii's history, culture, and natural wonders. Don't hesitate to ask questions and engage in conversations.
Capture the Moment: While it's essential to take pictures, don't forget to put the camera down occasionally and immerse yourself in the moment. There's nothing quite like the thrill of hovering over the ocean, watching a rainbow arch over the verdant landscape, or feeling the rush of excitement as you crest a mountain peak.
Blue Hawaiian Helicopters – Known for their professional and knowledgeable pilots, Blue Hawaiian offers a range of tours showcasing the best of Oahu. Link to Website
Paradise Helicopters – They offer various tour options, including the opportunity to land at a secluded location for a private moment in paradise. Link to Website
Novictor Helicopters – If you're interested in a sunset or a nighttime city lights tour, Novictor provides a unique view of Oahu. Link to Website
Wrap-up
In conclusion, a helicopter tour of Waikiki and Oahu offers an exhilarating and memorable way to explore Hawaii's incredible landscapes. It's an adventure you won't want to miss on your Hawaiian vacation. So strap in, lift off, and get ready for a journey of a lifetime over this tropical paradise.
Whether it's your first visit to Hawaii or you're a returning visitor, a helicopter tour over Waikiki and Oahu is a truly remarkable experience that offers a unique perspective on the islands' undeniable beauty.
As an experienced travel writer and a licensed helicopter pilot, I have explored various places globally, but the breathtaking landscapes of Waikiki and Oahu in Hawaii, viewed from a helicopter, remain an unparalleled experience. Here, I'll be sharing my first-hand experience along with some insider tips to make your helicopter tour of these beautiful islands an unforgettable journey.