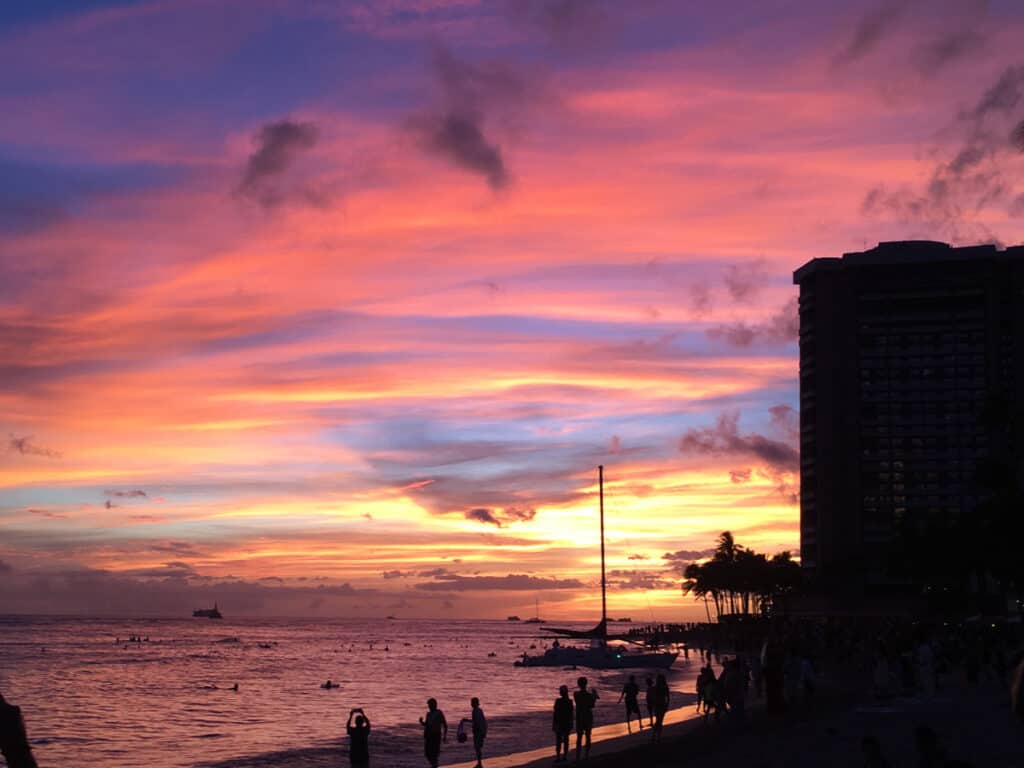 The sparkling blue waters, golden sandy beaches, majestic mountains, and vibrant culture of Waikiki, Hawaii, are undeniably inviting. This tropical paradise offers a wide range of activities for all types of travelers. Here's your ultimate 2023 guide to the top-rated things to do in Waikiki
1. Surf at Waikiki Beach
No visit to Waikiki is complete without a surfing experience. Whether you're a pro surfer or a first-timer, the beautiful Waikiki Beach offers the perfect waves. Numerous surf schools, like Big Wave Dave Surf Co., provide lessons for beginners.
2. Hike Diamond Head Crater
Looking for an active adventure? Try the popular Diamond Head Crater hike. The summit offers an unrivaled panoramic view of the Waikiki coastline. Remember to bring your camera and capture these unforgettable memories!
3. Visit the Waikiki Aquarium
Take a trip to the Waikiki Aquarium and marvel at the incredible marine life of Hawaii. Home to over 500 species, it's a fantastic place for family outings. Learn about the vibrant coral reefs, sea jellies, monk seals, and more.
4. Indulge in Local Cuisine
Hawaii is a melting pot of cultures, and this reflects in its unique culinary scene. Savor traditional Hawaiian dishes at Ono Hawaiian Foods. Don't forget to try the "poke" (a raw fish salad), "Kalua pig" (roasted pork), and the infamous "Spam musubi" (a sushi-style snack).
5. Enjoy Waikiki's Nightlife
As the sun sets, Waikiki transforms into a hub of entertainment. From beachside cocktails at Duke's Waikiki to dancing the night away at Sky Waikiki, there's something for everyone.
6. Shopping in Waikiki
Shopaholics, rejoice! Waikiki offers a variety of shopping destinations. Check out the upscale Luxury Row for designer brands or visit the Waikiki Beach Walk for unique local finds.
---
Waikiki, with its unique blend of natural beauty, cultural diversity, and vibrant city life, promises an unforgettable Hawaiian experience. So pack your bags, and embrace the Aloha spirit in 2023!
Remember: This guide is your starting point to explore all the wonders of Waikiki. The island's true magic unfolds when you go off the beaten track and make your own discoveries.
Safe travels, and see you in Waikiki!
As experienced travel writers, we've thoroughly explored the beautiful islands of Hawaii and gathered local insights to craft this detailed guide. We've also collaborated with Hawaii's tourism department and local businesses to ensure accurate, up-to-date information.