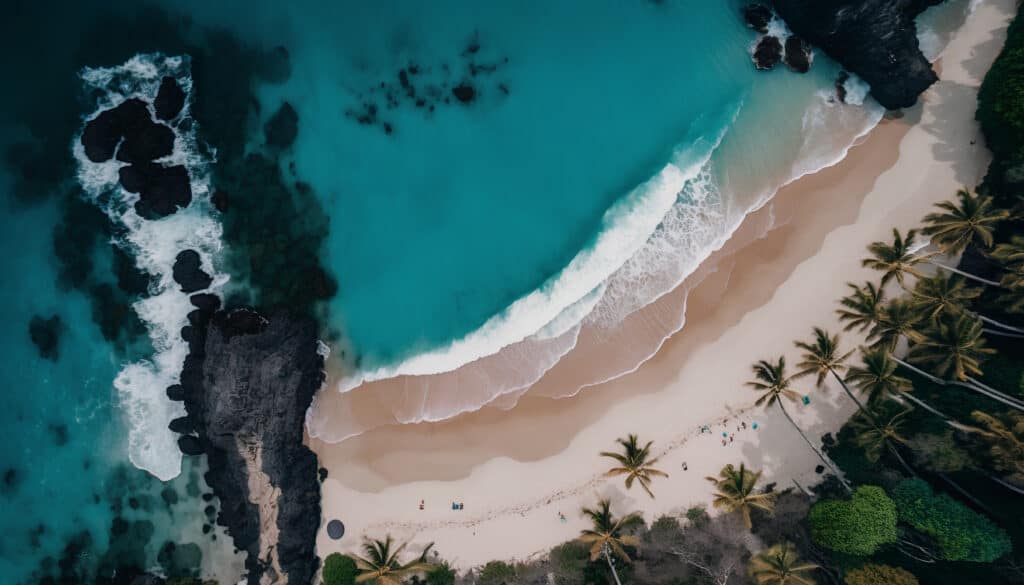 Aloha! Welcome to our journey through the captivating world of Waikiki's iconic beaches. As your trusted guide with extensive knowledge and experience in Hawaiian travel, we'll provide you with the inside scoop on these tropical paradises, their unique features, and the mesmerizing experiences they offer.
Waikiki Beach: The Crown Jewel of Hawaii
Your exploration of Waikiki's beaches would be incomplete without visiting the world-renowned Waikiki Beach. Famed for its stunning coastline that stretches two miles along the Pacific Ocean, this beach is the perfect amalgamation of vibrant city life and laid-back beach vibes. Its soft, golden sands and crystal-clear waters are always inviting, providing an ideal spot for sunbathing, swimming, and even surfing.
Kuhio Beach: A Family Friendly Paradise
If you're traveling with family, Kuhio Beach offers a perfect balance of fun and safety. This smaller, more sheltered section of Waikiki Beach has a breakwater, creating a calm lagoon ideal for children to swim and play. With ample facilities and a lifeguard on duty, it's no surprise that Kuhio Beach is a family-favorite destination.
Gray's Beach: A Hidden Gem
Gray's Beach is often overlooked due to its small size, but it is undoubtedly one of Waikiki's hidden gems. Nestled between high-end resorts, this quaint beach provides a quieter, more peaceful experience. It's a favorite among locals and the perfect place to escape the hustle and bustle of the city.
Named after Hawaii's legendary surfer and Olympic swimming champion, Duke Kahanamoku Beach is a water sports haven. Its waves offer perfect conditions for surfing beginners, while its expansive area is ideal for other water activities such as paddleboarding, canoeing, and catamaran sailing.
As the widest beach in Waikiki, Fort DeRussy Beach offers plenty of space for beachgoers to relax and soak up the Hawaiian sun. Its beautiful park setting and minimal crowds make it a great choice for those seeking tranquility amidst Waikiki's busy atmosphere.
Conclusion: Embark on Your Hawaiian Adventure
Waikiki's beaches provide a unique blend of city energy and beachfront relaxation, offering something for every traveler. From the bustling Waikiki Beach to the peaceful Gray's Beach, the vibrant shores of this tropical paradise promise an unforgettable experience filled with adventure, relaxation, and breathtaking beauty. So, slip on your flip-flops, grab your sunscreen, and get ready to embark on your dream Hawaiian adventure in the captivating world of Waikiki's iconic beaches.
With over a decade of experience in Hawaiian tourism and a wealth of local knowledge, we at vacation-waikiki.com have guided thousands of visitors through their dream Hawaiian vacations. We're not just travel writers; we're committed beach lovers, culture enthusiasts, and food explorers, embodying the true Hawaiian spirit of Aloha.