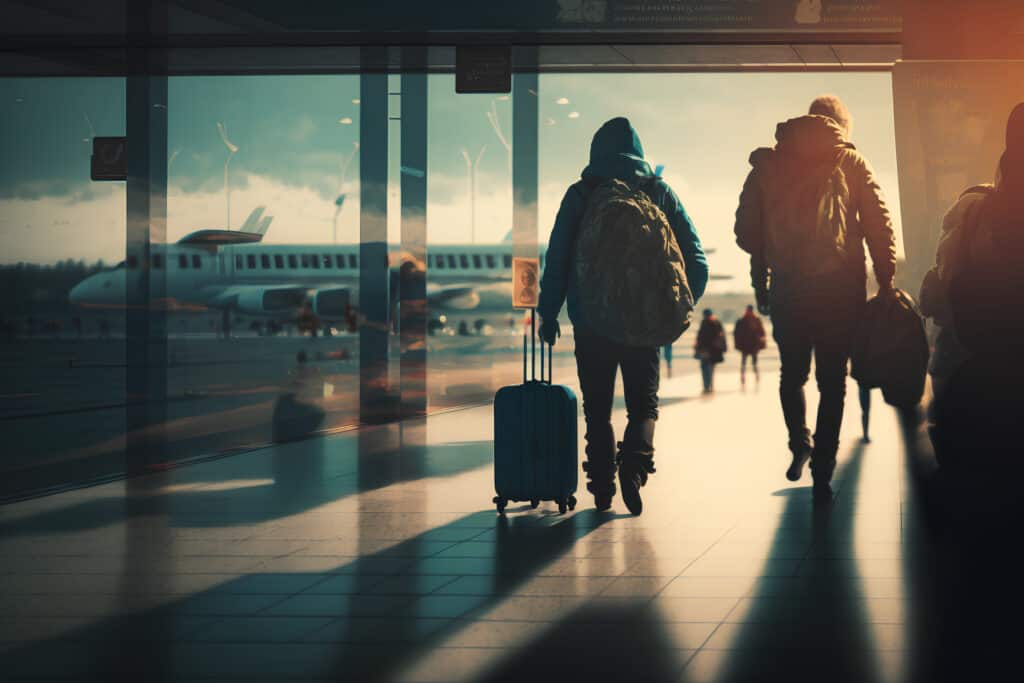 Planning a dream vacation to the tropical paradise of Waikiki, Hawaii? Congratulations! To ensure a stress-free and memorable trip, it's important to pack everything you need. This comprehensive checklist will help you organize your belongings and ensure you don't forget any essential items. Let's dive in!
Travel Documents:
☐ Valid passport (if applicable)
☐ Airline tickets/boarding passes
☐ Hotel reservation details
☐ Driver's license or identification card
☐ Travel insurance documents
☐ Credit cards/cash
Clothing and Accessories:
☐ Lightweight and breathable clothing (t-shirts, shorts, sundresses)
☐ Swimsuits/cover-ups
☐ Light jackets or sweaters for cooler evenings
☐ Comfortable walking shoes/sandals
☐ Hat or cap for sun protection
☐ Sunglasses
☐ Undergarments and socks
☐ Sleepwear
☐ Rain jacket or umbrella (if visiting during the rainy season)
☐ Jewelry/accessories
Beach Essentials:
☐ Beach towels
☐ Beach bag
☐ Sunscreen (SPF 30+)
☐ Lip balm with SPF
☐ Wide-brimmed hat
☐ Flip-flops/water shoes
☐ Snorkeling gear (if you plan to explore underwater marvels)
☐ Rash guard/wetsuit (for water activities)
☐ Portable beach chairs/umbrella (if desired)
☐ Waterproof phone case
Toiletries and Personal Care:
☐ Toothbrush/toothpaste
☐ Shampoo/conditioner
☐ Body wash/soap
☐ Moisturizer/sunblock lotion
☐ Razor/shaving cream
☐ Hairbrush/comb
☐ Deodorant
☐ Makeup and cosmetics (as desired)
☐ Medications and prescriptions
☐ First-aid kit (band-aids, pain relievers, antihistamines)
☐ Insect repellent
Electronics and Entertainment:
☐ Mobile phone and charger
☐ Camera/video camera and accessories
☐ Power adapters (if needed)
☐ Portable charger/power bank
☐ E-reader or books for leisure reading
☐ Headphones/earphones
☐ Waterproof phone pouch
☐ Travel journal/notebook and pen
Miscellaneous:
☐ Reusable water bottle
☐ Snacks/food items for the journey
☐ Travel-sized laundry detergent (for longer stays)
☐ Travel pillow/blanket for comfort
☐ Travel locks (for luggage security)
☐ Daypack or tote bag for excursions
☐ Ziplock bags (for storing wet clothes or toiletries)
☐ Travel guidebooks/maps
☐ Cash for tips and local purchases
☐ Any specific activity-related equipment (hiking gear, yoga mat, etc.)
By following this comprehensive packing checklist, you'll be well-prepared for your dream vacation in Waikiki, Hawaii. Remember to tailor it according to your personal preferences, the duration of your stay, and any specific activities you plan to undertake. With everything organized, you can relax and enjoy the breathtaking beaches, delicious cuisine, and rich culture that Waikiki has to offer. Have a fantastic trip!
Vacation-Waikiki.com provides a comprehensive and reliable Waikiki, Hawaii vacation packing checklist, ensuring that you have all the essential items for an unforgettable trip, backed by expert recommendations and extensive research.