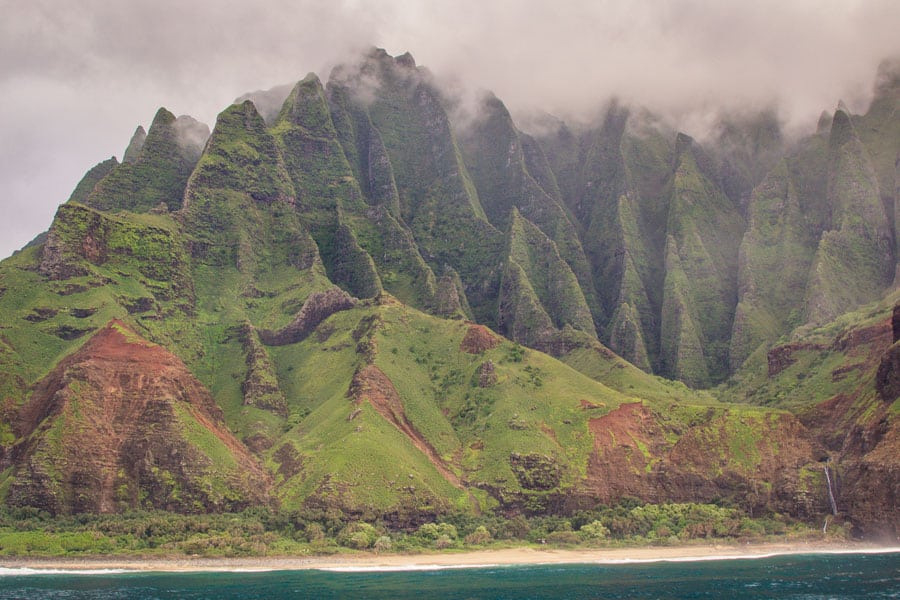 Each and every Hawaiian Island presents unique points of interest, making it difficult to decide which area to visit if you plan to stay in one place. Two of the more popular destinations that visitors must choose between are Waikiki in Oahu, and the island of Kauai.
Where Should I Visit, Waikiki or Kauai? Both Waikiki and Kauai feature marvelous beaches and nature that makes Hawaii well known worldwide. However, travelers who value exquisite dining, luxury shopping, and the buzz of a big city will find a haven in Waikiki. For those who want to kick back and enjoy a quieter, remote settings and outdoor adventure- Kauai will feel like home.
Before you go and book your plane ticket, have a read about each destination and what makes them both special. We'll go into the differences between each, best activities and must-sees for both Waikiki and Maui, outlining an average visit to each spot.
Waikiki's Metropolitan Energy vs. Kauai's Laid Back Charm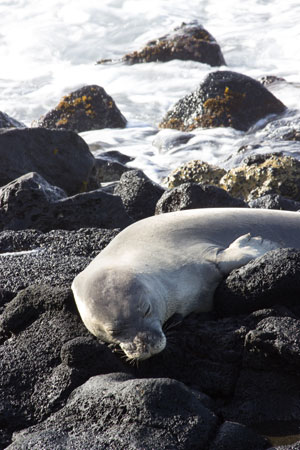 Waikiki and Kauai have quite different personalities. If Waikiki were a person, they'd be highly energetic, sociable, and ready for a weekend of hitting the streets for fine dining and nightlife. By contrast, Kauai would probably be lying in a hammock beach side with a daiquiri in hand – or maybe setting up a tent in the mountains for some cliffside camping.
Waikiki is well known for luxury shopping, world-class restaurants, bustling nightlife, and busy beaches. Shopping fans should make time for an afternoon at Royal Hawaiian Center – Waikiki's massive shopping mall, with a wide range of shops from luxury brands all the way to surf-inspired duds. Even if you're not a shopper, the center offers other events, such as dining, Hawaiian quilting, traditional hula, and even ukulele lessons.
Waikiki is busy, with good reason. The beaches have 8 different sections, all of which are generally bustling with activity. Waikiki beach is famous for tourist activities. Parasailing is common, along with surfing, canoeing, and pretty much every other water sport. Waikiki beach may not be untouched like other areas in Hawaii, but that's not what draws people in. The energy of the area keeps visitors coming back, again and again.
By contrast, Kauai presents a highly laid-back, remote feeling. This island is sometimes referred to as the "Garden Island", which it certainly lives up to. This island is much less busy than Waikiki – with its jagged deep green cliffs, sweeping mountainside views, and tranquil beaches.
This island is known for stunning beauty like the rest of Hawaii, but also a wide selection of outdoor activities. The tropical rainforests provide a world that feels millions of miles from civilization – a stark contrast to the beach buzz of Waikiki.
Kauai's North Shore is lined with steep mountains that meet long beaches at the seaside. If you're seeking remote luxury without all of the crowds, Princeville will not disappoint. This sleepy area specialized in world-class lodgings, ranging from beachfront resorts to private cabanas. The area is popular with honeymooners, or anyone seeking a break from the busy ways of the world.
Kauai may not have the same level of shopping that Waikiki does, but it still has some offerings for shoppers in the town of Kapaa. Trade out luxury brands for local boutiques in this east coast village. The Shops at Wailua Kai are all locally owned, and present unique gifts and other items. The small town charm will have you coming back for more, whether its jewelry, flowered shirts, surf gear, or Hawaiian souvenirs.
Kauai and Waikiki are very different in terms of their overall atmosphere. Although you can find similar qualities in both areas, there is a distinct type of traveler for each destination. Waikiki is for those seeking energy, nightlife, luxurious shopping and dining. By contrast, Kauai is for those seeking more of an off-grid experience, made up of casual dining, outdoor adventure, and local small-town charm.
Exquisite Dinners in Waikiki vs. Tranquil Meals in Kauai
For all of the foodie travelers, Waikiki is a must-visit. The neighborhood has something for everyone, whether you are looking for a white tablecloth feast or a beachside eatery. Waikiki has every type of eatery, but luxury and opulence is the specialty. Travelers looking for fine dining experiences will find plenty in the area. There are a few restaurants in particular that come highly rated, with good reason.
Tonkatsu Ginza Bairin is a restaurant straight out of Japan. In fact, Waikiki holds the only U.S. location, specializing in authentic Tonkatsu style breaded pork cutlets. Their signature dishes draw in crowds, curious for a taste of this longstanding tradition.
Sunday brunch is a perfect way to relax before the end of the weekend. Orchids is located in the Halekulani hotel, and they have taken the prideful title of Waikiki's best Sunday brunch. The open-air setting is perfect for beachside gazing, and the excellent Hawaiian style menu doesn't hurt either. Try the famous coconut cake, while you're at it!
The Waikiki Beach Walk has a host of restaurants, suited for different tastes and budgets. Some of the more notable restaurants include Roy's Waikiki, a haven for seafood lovers. If you're looking for a more casual beach café, you can find that up and down the walk as well. With new offerings opening fairly often, you'll always find something new to try in Waikiki.
Kauai provides casual dining with some luxury as well, but in a much more tranquil setting. Like the rest of Hawaii, Kauai's culinary scene is fresh, flavorful, and sure to please. Visitors can choose between local traditional fare or more upscale inventive cuisine.
One of Kauai's popular laid-back spots is Sam's Ocean View Restaurant, located in Kapaa. This crowd favorite serves up classic American eats, with a beach view and artful décor. Come for the cocktails, and stay for the Ahi Poke Nachos.
For those seeking upscale experiences, Red Salt will make the evening. The restaurant features a diverse menu crafted by Noelani Planas, a Kauai local. Fresh seafood is served in abundance, specializing in Ahi and Mahi dishes. In addition to their seafood, the Red Salt burger is decadence in a bun. Red Salt manages to be sophisticated and very comfortable at the same time. If you would prefer to have your dining experience in the morning, you're in luck- Red Salt offers breakfast. FoodNetwork recently featured the restaurant for their lemon-pineapple soufflépancakes.
When you're full from fresh and local eats, be sure to stop for some Hawaii-local ice cream for dessert. Lappert's Hawaii is well known for their ice cream, coffee, and bakery items. Their shops can be found across Hawaii, delighting visitors since 1983.
Since both Waikiki and Kauai are major points of interest in Hawaii, there are dining options in both areas to suit every budget, taste, and occasion. However, the standard in Waikiki is slightly different to that of Kauai. Waikiki specializes in upscale luxury, whereas Kauai might give you more of a barefoot Luau vibe in general.
Waikiki's Electric Nightlife vs. Kauai's Low-Key Evenings
Waikiki is a party- and a fantastic one, at that. The area is located in the bustling city of Honolulu, Hawaii's biggest city. With big city offerings, there is always something going down on Friday and Saturday night. Even other nights of the week can get busy in Waikiki, especially during high season. Travelers who seek a lively atmosphere with lots of social nightlife should hang out in Waikiki.
A typical night out in Waikiki might begin at Lulu's, a beloved restaurant that is also a popular spot to just grab a beer and kick back with friends. This no-reservations spot offers happy hour specials daily, and live music. The oceanside views are a great way to watch the sun go down before a long night exploring Waikiki's night scene.
If you're into the clubbing scene, two of Waikiki's best are Addiction, The Republic, andDistrict.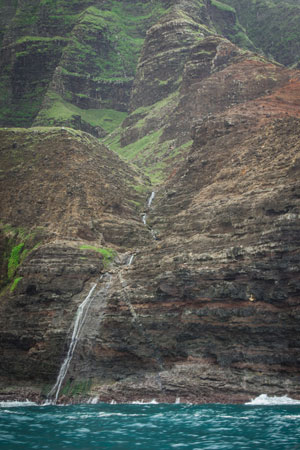 Addiction instructs visitors to "follow the velvet rope" – touting their luxury status as one of Honolulu's finest dance clubs.
The Republik is a popular venue for live shows, with artists coming to town regularly. Check out their upcoming events to see who's playing when you're in town.
District is brand new, and ready to make waves in Waikiki's night scene. If you want VIP service or a private table, come join the party.
Kauai's nightlife is much different compared to Waikiki. Kauai's sky comes to life after sundown, with a plethora of stars peppering the atmosphere. Most visitors to Kauai will opt for relaxing and casual evenings, compared to Waikiki's partying counterparts. Most establishments close fairly early, especially compared to Honolulu. Kauai is more of a no-frills destination, made up of more laid-back evening hangouts and chilled out nights by the pool.
You can easily find cocktail lounges in Kauai – one that stands out in particular is Tahiti Nui. This spot has a regular crowd, pouring in for both the Hawaiian foods and cocktail menu. You can stop by the Nui for live music, and a little later of a closing time than other options on the island. Hanalei may be a small town, but you can still enjoy a few drinks and hit the dance floor if you're feeling advantageous.
City Fun in Waikiki vs. Outdoor Adventuring in Kauai
Waikiki has no shortage of city activities, being that it's situated in the middle of busting Honolulu. There are plenty of day and nighttime activities in and around Waikiki, and also across Oahu. In addition to hitting the beaches, visitors can also dive into Hawaiian culture and explore some of the parks in and around Waikiki.
Queen KapiʻolaniGarden is right near the beach in Waikiki. This city park is a tranquil oasis in the middle of Waikiki'sbusy buzz. Stop by for a walk, and stay for a picnic or a walk through the gardens.
Being in a major city, Waikiki presents traditional Hawaiian culture and history. Some of the Waikiki's best city activities include learning aboutPearl Harbor and Hawaiian culture and traditions. Visitors should be sure to check out Pearl Harbor, including memorials, museums, and monuments. Pearl Harbor Historic Sites has a guide for each experience available to visitors of Waikiki. Waikiki's close-knit quarters makes it easy to navigate the area, and venture into other areas of Honolulu for city fun.
In addition to PearlHarbor, the Polynesian Cultural Center is another historical stop that gives insight into Hawaii'shistory and culture. Stop in for a traditional luau, Hukilau Marketplace, or the Polynesian Football Hall of Fame.
For wildlife fanatics, the Waikiki Aquarium is right in the neighborhood. This aquarium was founded all the way back in 1904. It carries a long legacy and showcases the best of Hawaiian marine life. If you want to learn about corals, aquaculture, or even monk seals, this is the place for you.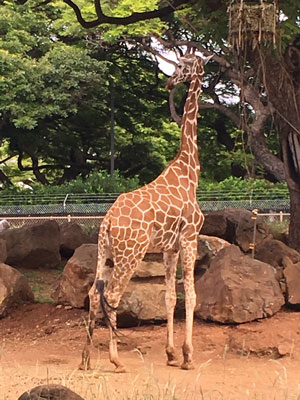 If you're feeling more land than ocean, you can visit the Honolulu Zoo. This 42-acre park is a worthwhile visit, right in Waikiki. With its central location in Queen Kapiolani Park, the zoo is a great stop while exploring the park itself. You can learn about species that are native to Hawaii, along with monkeys, reptiles, birds, and a lot of others you've never even heard of.
Contrary to Waikiki, Kauai has fewer city options and more rustic nature adventure activities. Adventurers and vacationers come to Kauai, each in search of their own escape. Kayakers may take on a day on Wailua River, the largest river on the island. The waters are fairly calm, making it a leisure way to spend an afternoon. Kayakers can find themselves drifting down the river next to lush waterfalls, and jungles that look just like Jurassic Park. If a kayak isn't your vehicle of choice, try renting a stand up paddleboard (SUP) or perhaps taking a boat tour. Smith'sKauai offers boat tours of the Wailua River, showcasing the Fern Grotto.
In addition to kayaking, adventure-seekers will want to look into ziplining in Kauai. The island's lofty mountains provide endless opportunities to zip across valleys from peak to peak. While there are many areas to zip line in Kauai, some of the best areas have been outlined by travelers. Some of the top tour operators for ziplining are Koloa Zipline, Kauai by Stephanie, and Princeville Ranch. Wherever you choose to strap in, you will not be disappointed.
If you're in search of some old-fashioned trekking, Kokee State Park should be at the top of your list. Situated just north of Waimea Canyon, this park features Kalalau Lookout, which is a major point of interest for visitors to the island. Not only is the lookout gorgeous itself, but the journey uphill yields sweeping views of the coast of Na Pali below. Bring your camera, and prepare for a trek! If you simply don't want to leave, you can always pitch a tent for the night for the reasonable price of $12 USD.
Related Questions
How Do I Get to Kauai?
Kauai's main airport is located in Lihue (LIH). Kauai can be flown to directly, but the majority of travelers will pass through Honolulu's international airport first, regardless of whether they are a U.S. citizen or international. Connection flights from Honolulu to Kauai occur multiple times per day, making it easy to connect over from Oahu. Due to Kauai's small size, it is fairly easy to drive around to get from point A to B.
Should I Rent A Car in Kauai?
Check out our article on getting around Waikiki! If you plan to sightsee across the whole island, which is highly advised, renting a car makes the most sense for your time in Kauai. The island has a wide variety of bus and shuttle options, but the stops and times of departure are more limited. Renting a car will allow you to go from Hanalei's town center to lush wilderness all in the same afternoon, with ease.
Which is More Expensive, Kauai or Waikiki?
All things considered, Waikiki is slightly more expensive than Kauai. Waikiki is full of glitz and glamor, making most vacation packages and room rates a bit higher due to the large variety of luxury hotels and upscale Airbnb options. However, the flights to Oahu are generally cheaper than flying to Kauai. While Kauai is accessible by certain direct flights, they are generally more expensive due to less traffic compared to Honolulu's bustling airport.
When planning a trip to Hawaii, regardless of which island or area, you will want to consider the season during your trip. Depending on when you have vacation time, it may coincide with everyone else who plans to take time-off during high season. This generally occurs during the winter months from December through February, when everyone is trying to escape the cold.
If you're looking for a deal, it's advised to check out the off-season during the summer months starting in May and ending in September. It is easier to find reduced price package deals, cheaper airfare, and less crowded experiences on the islands. Hawaii is a relatively expensive destination overall, but it's definitely worth the expenditure.